Auf Wiedersehen Germany
I ended up resting 1 week before crossing the border to Germany. I spent my time in the corn fields searching for more old artifacts and found some more arrow heads, and then something that I think is a button. If anyone knows anyone who's into this stuff, I'd love to know how old it might be.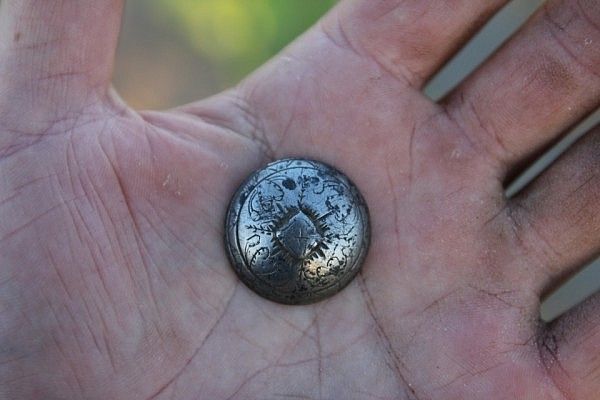 I also helped Susana and Anselm's neighbor Ivan to build a "Fort Knox" for the chickens to protect them from the fox, and played a lot with his dog Busta.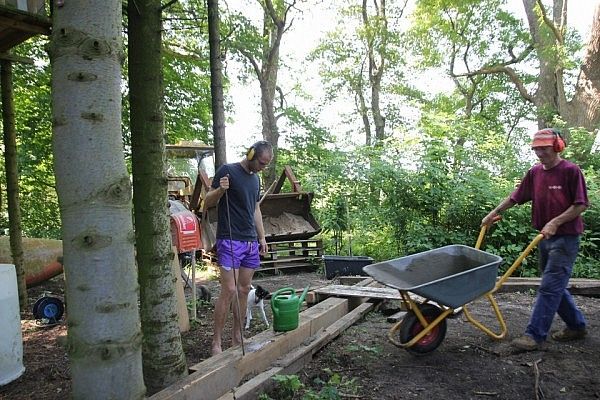 When I started cycling again, the knee felt much better! I had replaced the SPD cleats with new ones and done a lot of stretching. I can still feel that there's something but it doesn't hurt anymore, so I hope the issue is on its way to disappear.
What stood out in Western Germany was that it was very industrialized with modern and large-scale farms, a lot of wind turbines, solar cells and local biogas facilities as well as oil refineries. Not the most exciting environment to cycle through to be honest. One day I camped in front of one of Vattenfall's nuclear power plants.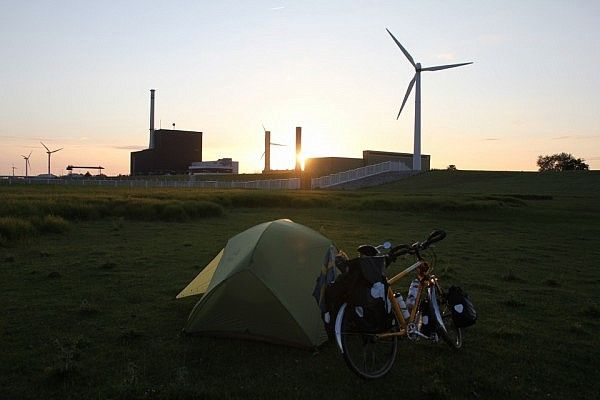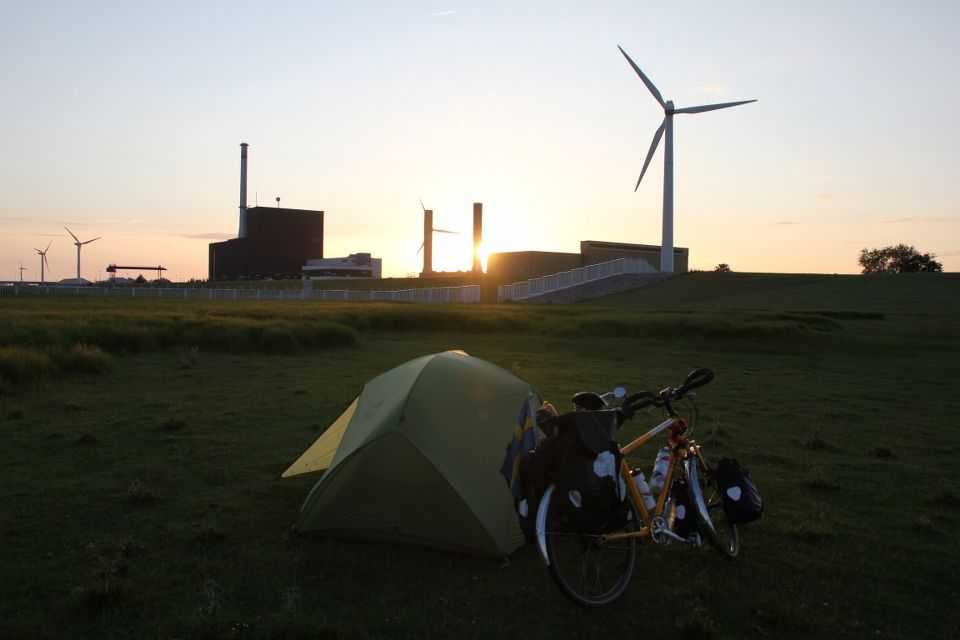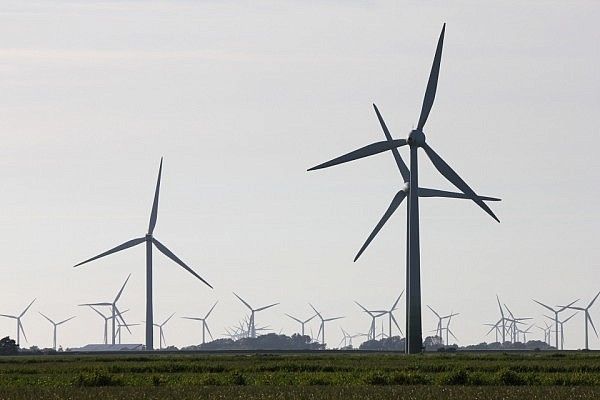 In contrast to Sweden, there were a lot of good and well-marked bike paths to cycle on, and every major road had bike paths on the sides. Overall the landscape was flat and I had mostly tail wind, which allowed me to cover great distances every day.
In Bremerhaven I met two French guys (Gabriel and Thibaut), also on bikes. It was Thibaut's birthday so they had celebrated him by drinking some Ouzo and they kindly invited me too. We camped on a field later that night and cooked a nice dinner that they had collected by dumpstering at the super markets. Free food for hungry cyclists, what a success!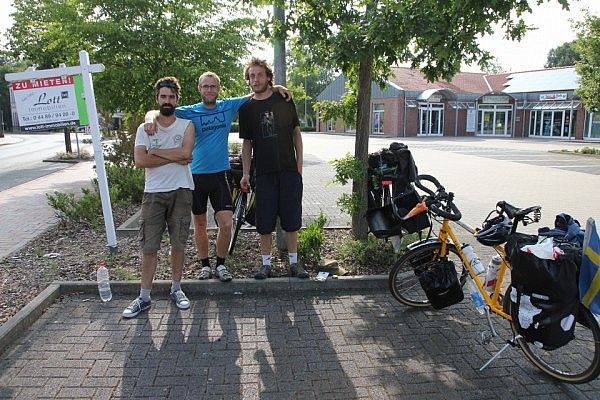 Before we said goodbye and took different routes the following day, we met two other cyclists and one of us almost cycled into the man who had to turn sharply into the bush because the track was very narrow. He got pissed off and shouted "arschloch" loudly after us. I couldn't stop laughing, it's just something very funny about seeing angry Germans :-)
Goodbyeaaaaaaah Germany!