Lekker!
Lekker is a very common Dutch expression used to comment on something that is "nice", and that's really what cycling through Holland has been! Holland is probably the world's most bicycle friendly country. It's perfectly flat and the bike path/lane surface quality is great and with a lot of signposts. 27% of all trips nationwide are made with bikes and in Amsterdam it's over 60%. There are three kinds of bicycle signposts used, the normal village signs, long-distance routes and then there's the "numbered junction" system. I mostly used the latter, but since I was going pretty far I had to have some way of remembering all the numbers so I didn't have to stop at each junction to look at the map, so I used my handy forearm.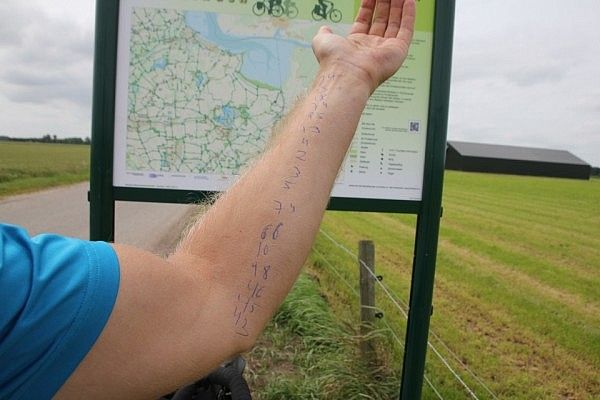 When I came to the city of Groningen, I went straight to a climbing center called Bjoeks (named after Buoux in France). This place has the highest free-standing climbing wall in the world called the Excalibur and it's 37 m high with 11 m of overhang.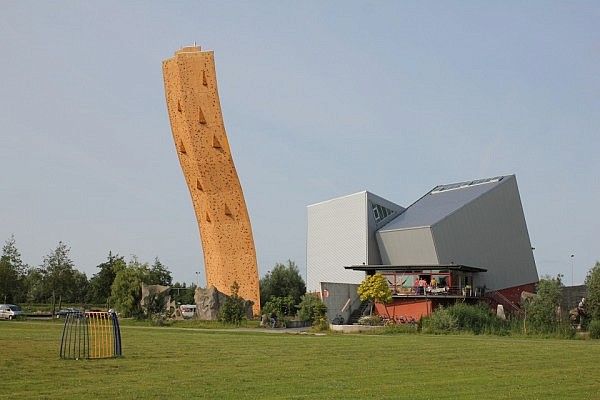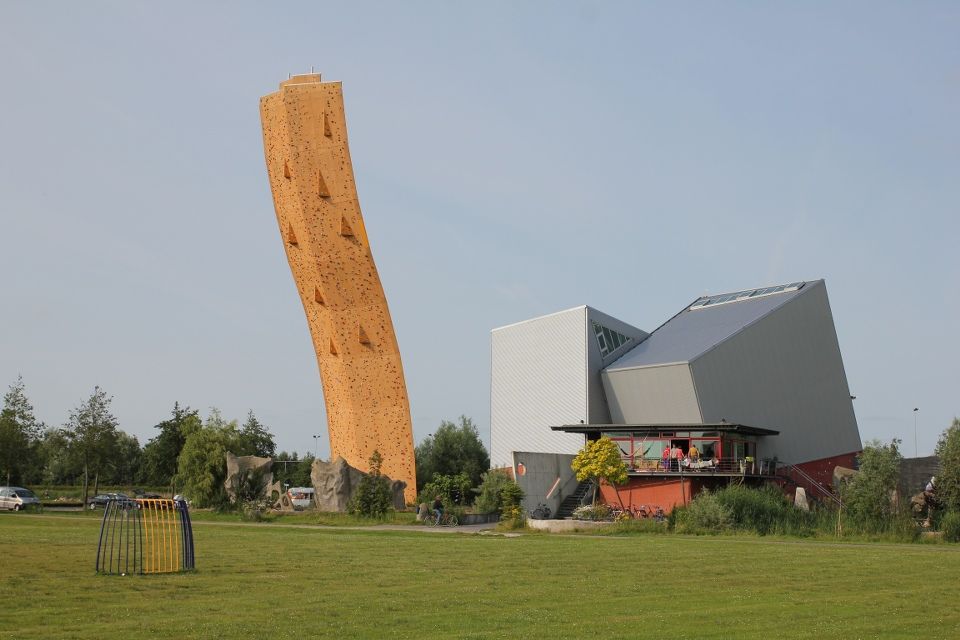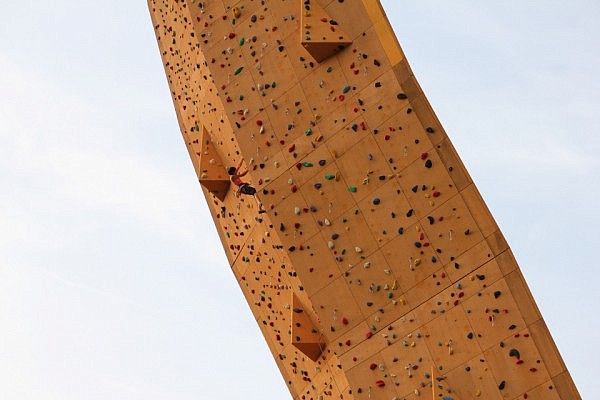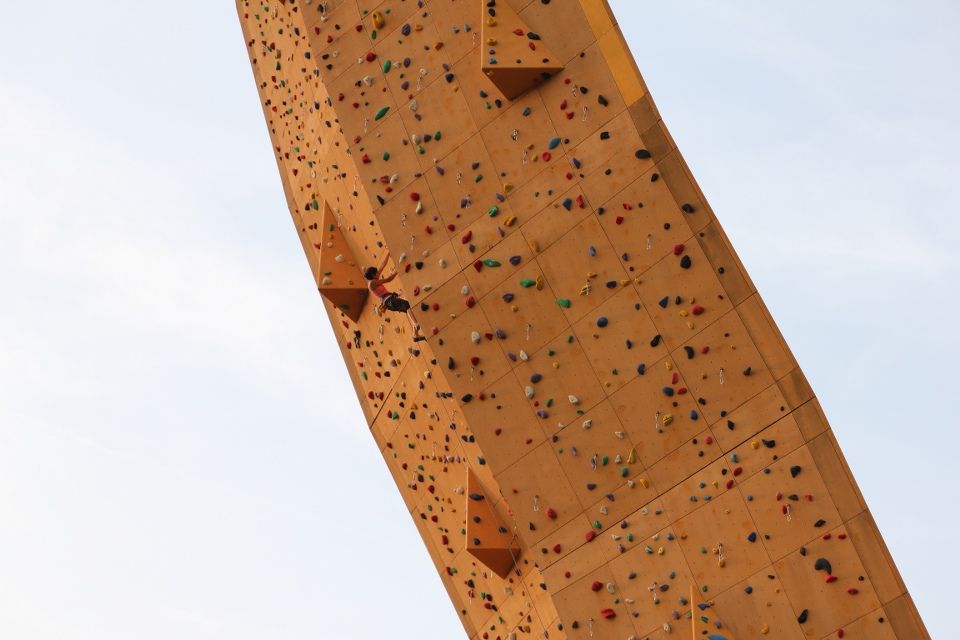 The whole place is awesome with lots of boulders on the outside and cool wall structures inside the main building. I met a very friendly local climber, Rozemarijn, who belayed me on the overhanging side of the tower but got too pumped at 2/3rds on a 5c/6a/6b route. The sloping side was a piece of cake though and the feeling of the actual height at the top was impressive!
The sunny days usually peaked at around 30+ degrees C, and this turned out to last for almost 2 weeks. Sometimes when I cycled, I lost track of the number system that I just explained, but since there are so many roads in Holland I just used the sun and a compass. Somehow this way of navigating one day took me to the most beautiful part of the region Friesland, where I had to take small ferries to cross the canals. The same day, I was invited to stay with the family of Else, a woman that I met on the road asking where I was going. This kind of hospitality always puts a smile on my face!
Talking about canals… 20% of Holland is actually located below sea level, and 50% of its land is lying less than one meter above sea level. Man-made canals are common throughout the country, and it's funny when you sometimes see sails drifting by in what looks like a field, or seeing a low profile tanker ship slowly making its way through the landscape.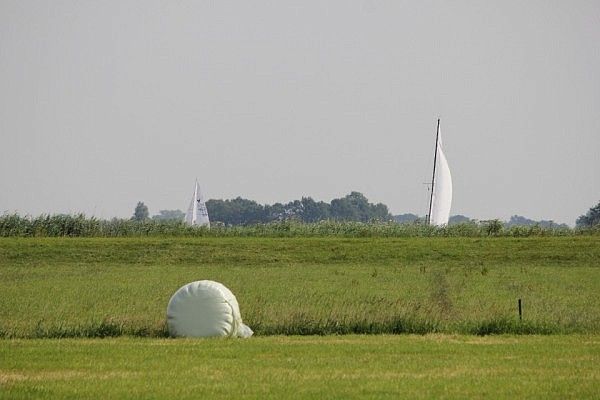 My Swenglish is surprisingly good. One hot and sunny day I asked a woman in a bar if I could "take some water in the toilet". She gave me a strange look and just when I realized how wrong it sounded, she said give me the bottles and I'll refill them for you. Haha.
When I came to Amsterdam I headed straight to a climbing gym just like in Groningen. Here, I had a date with Kasper and Kristin who I climbed with in Croatia once. It was a very fun reunion!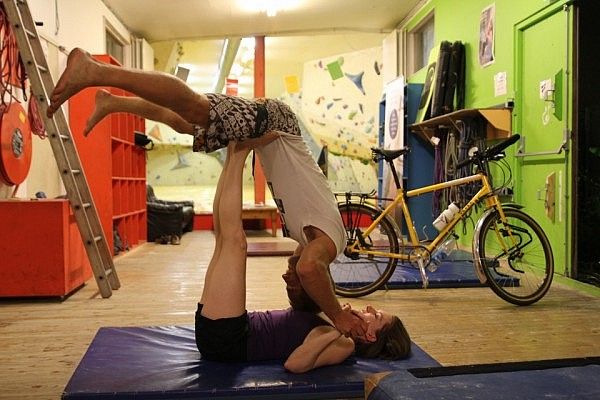 After that, I met up with Lenneke who is another fellow South America traveller and she kindly let me stay at her place. We had a packed weekend. First a tour in the infamous cannabis-smoking red-light district where you could smell the weed coming from either the street or one of the several hundred coffeshops, no matter where you were walking. One time by midday, an Asian tourist jumped by laughing his ass off exclaiming that he was just happy, hilarious! Then we had some wine and cheese next to one of the canals, before heading to the north of the city to have dinner and listen to electronic music. There was a big festival in the area and the setting is pretty cool in old shipyards with containers and cranes all over the place.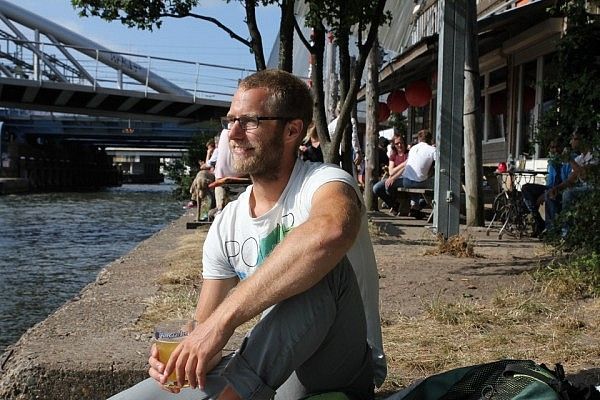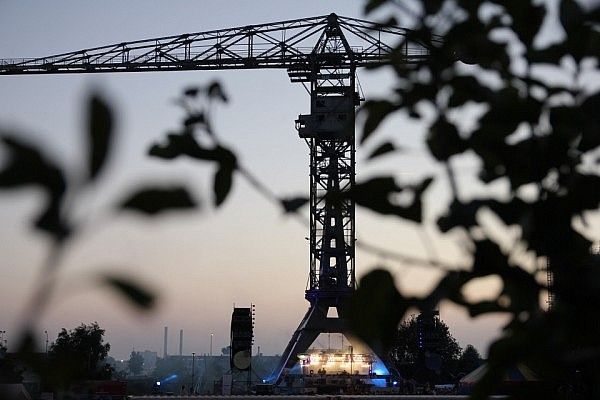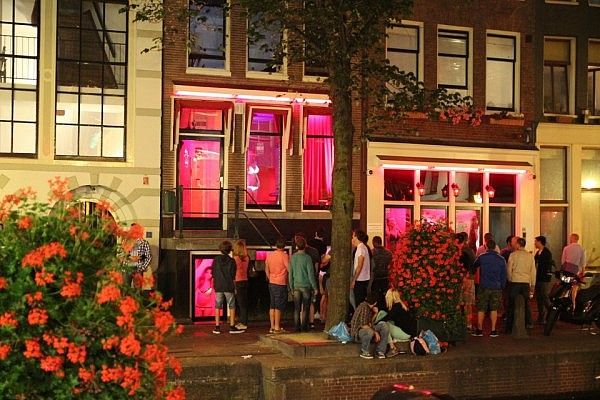 On Sunday we did like seemingly all other Amsterdammers do on a Sunday, we went for a boat ride! Lennekes friend had a boat that we drove up the Amstel river for a full day filled with swimming, beer and BBQ – lekker!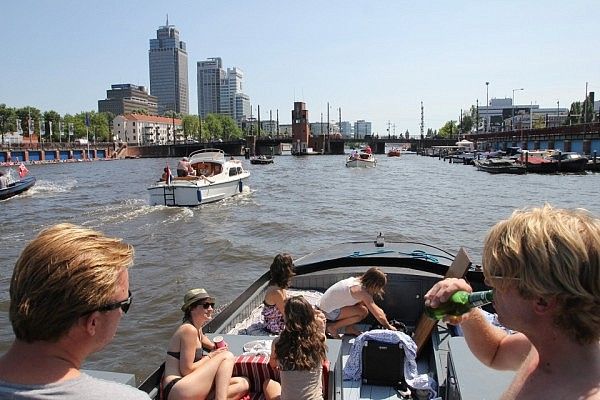 Leaving the capital behind, I followed the Amstel river and later the scenic Vecht river south. I stopped to have ice-cream in a town when I met two ladies from Peru who invited me to their place. I showed the pictures from my last trip and got a good break from the bright midday sun. Then I continued to Utrecht to see my former colleague Rogier and his girlfriend and eat a second Dutch BBQ, ahh!
At lunch time the following day I took a bath in a river while cooking some pasta. Then a cyclist appears and we start chatting, and it turns out that she is a Pan-American cyclist that I already had been told to contact from another friend, although I hadn't done it! It's a small world… Karin and her husband Marten are two wonderful cyclists with big hearts and we shared numerous stories from our past trips, and enjoyed what for me was a third-day-in-a-row Dutch BBQ. Karin has cycled over 60,000+ km and gave me some expert tips for the bike and panniers to last longer.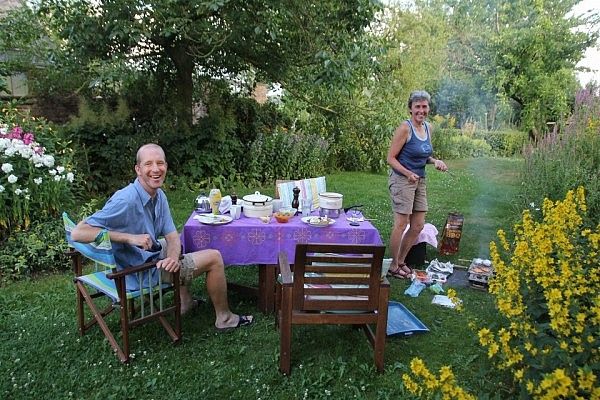 Holland has been great, not in terms of wild nature perhaps, but friends and bicycle-friendliness!