The start of the journey
When I was about to leave my hometown of Gothenburg, I was moved by the number of friends that had come to say goodbye. Again, thank you all for coming!
Some people joined me a short bit but Affe didn't turn back until we almost reached Frillesås! Before separating, we celebrated this with Swedish pizza and a kebab plate, something I'm pretty sure I will miss during the trip!
The first night, I stayed with my great-aunt Margareta in Varberg. She is turning 93 years old this year and we had so much to talk about! She showed me photos from her youth when she was cycling. She had equipped her bike with drop handlebars turned upside down, which apparently was fashion at that time in the 1930's.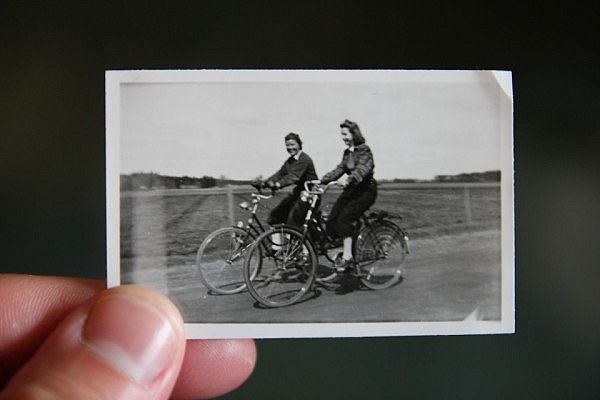 In the morning when I was about to leave, her neighbors came outside and wanted to greet this young man on a mission. A funny conversation took place, but unfortunately it won't make sense if I translate it:
– Margareta: Det här är min brorsdotters pojk!
– Grannen: Jasså, var ska han då?
– Margareta: Till tjottahejti!
– Grannen: Till tjottahejti?! Å herregud, det var inte nästgårds precis.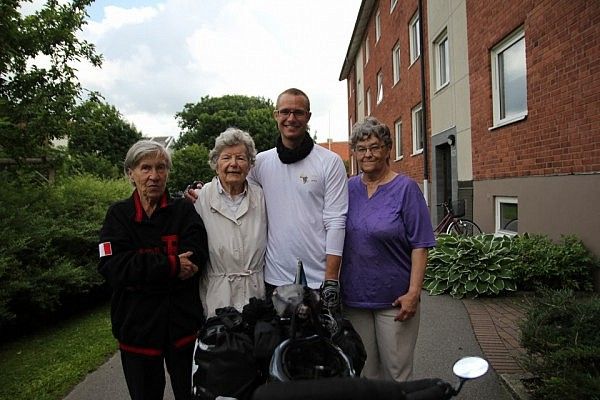 I continued on Ginstleden, a bicycle track that is beautiful but unfortunately lacking consistent signs, so I ended up doing some detours. I met several cyclists along the way who were curious about where I was going, and some of them had read the article that our local newspaper Göteborgsposten published the same day that I left.
I passed many nice places such as Mellbystrand and Båstad on the way. While crossing Hallandsåsen, I cycled down to a place called Hovs Hallar. This is basically a geological outcrop south of Laholmsbukten with fascinating rock formations. I would have loved to do some bouldering, but I'm not carrying a crash pad on the bike and I started to feel the constant riding in my knees.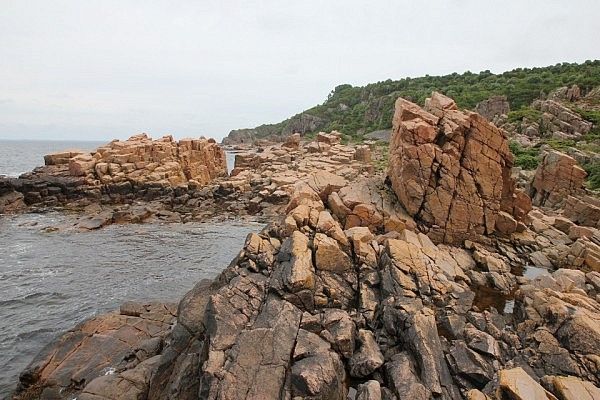 My friend Joacim and his family were very kind and let me stay overnight in their home in Helsingborg. The next day, I cycled to the final city in Sweden, Malmö. Here, I went to the Capgemini office to say hi to my fellow colleagues. It was very fun to see them!