Into the Alps and along the Mediterranean Sea
After the long break of bouldering in Fontainebleau, it felt good to be back on the road. I cycled through the hilly landscape of Burgundy (Bourgogne), passing many picturesque villages and watching the vineyards appear when I approached Dijon.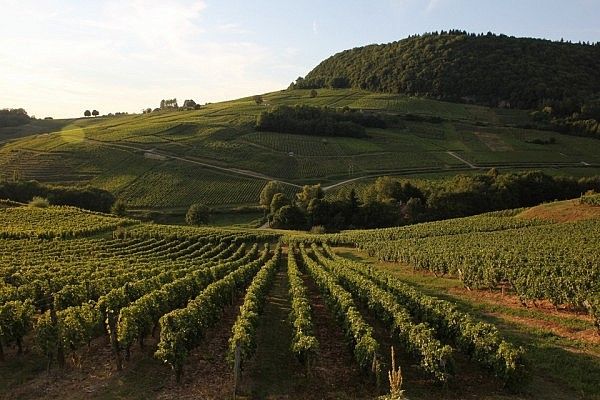 In Jura, I stayed with Rémi and Fanfette, a lovely couple whose warmth made me want to stay forever. They had a big garden that we ate fresh food from every day. Their son even had an old bouldering gym built in the barn! If everyone would be like them, there would only be peace, love and understanding.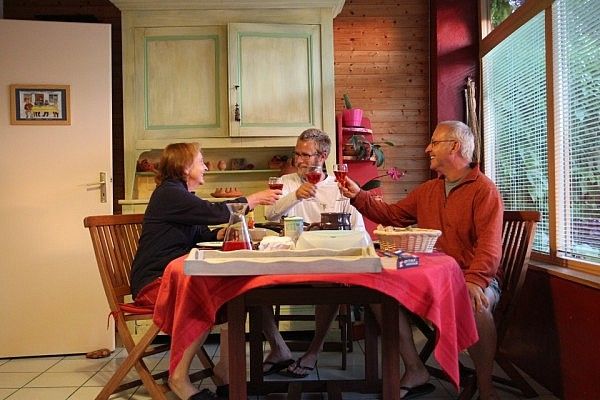 With extra motivation from our good conversations and an urge to see some mountains, I kept on cyclist east and ended up in Switzerland. Here, I cycled around the beautiful Lake Geneva overlooking the Alps and the snow-capped Mont Blanc, before I returned back into France.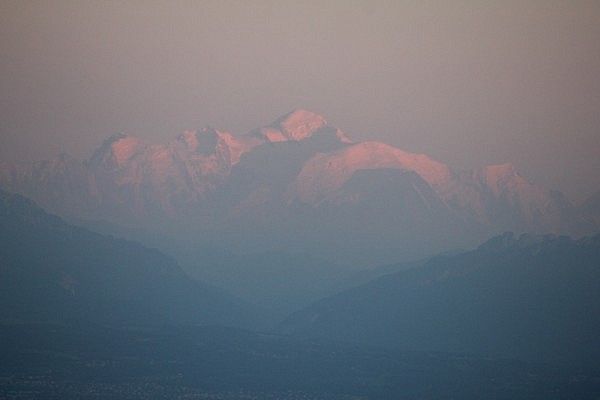 The popular ski resort Chamonix offered great views of the surrounding peaks and glaciers, but due to high season there was too much people and traffic, so I quickly continued. Instead, I aimed to get my legs pumped on some mountain passes, and went for three Tour de France classics: Col de la Madeleine (1,993 m), Col du Glandon (1,924 m) and Col de la Croix de Fer (2,067 m). Col du Glandon was very steep (11% at most), but it still felt relatively easy in comparison to the lengths and heights of what I cycled in South America. Nice to climb some with the bike though! On the way down the last pass I managed to set a new speed record for this trip: 74 km/h!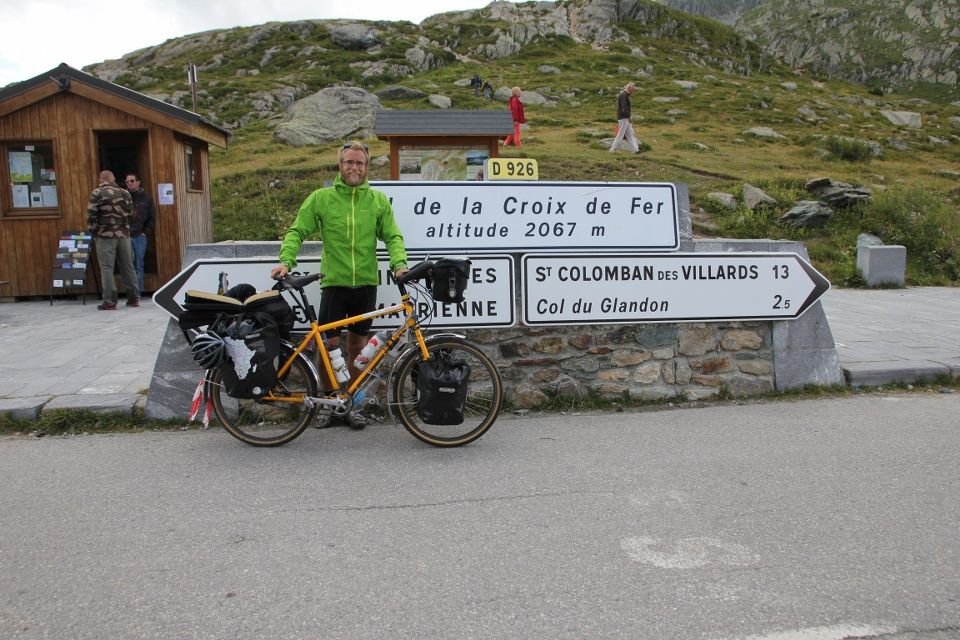 In Grenoble, I met my climbing buddy Mikael who came here to study. We had some culinary kebab experiences and successfully completed the local via ferrata (MacGyver style) using quickdraws, slings and Converse shoes.
When I continued south through Provence, the climate and flora changed a bit every day, and it always excites me to experience these changes from the saddle using all your senses! The mountains were reduced to hills with low-growing trees and shrubs. The air became drier and warmer and smelled of lavender. Rosemary and thyme started to appear everywhere, and the roads were lined with olive- and fruit trees. I could feel that the Mediterranean Sea was near!
A friend of mine recommended me to stay in the simple and isolated hostel called "La Fontasse", located in the mountains in the national park Calanques between Marseille and Cassis. This place made a deep impact on me and I stayed for one week, together with Mikael who came down a few days later. If I ever need to go and meditate or fast or in any other way relax and clean my soul (or go climbing!), this place offers an atmosphere that is hard to find elsewhere. The dry but green area is filled with pines, rosemary and other herbs, that together create a seductive fragrance in the air. It's quiet, the morning and evening light is incredible and the starry sky perfectly clear. The place has gathered hikers and climbers for more than 50 years, long before the area became a national park. One night, we met a couple who were here on their honeymoon, 41 years ago. They said that the place hadn't changed at all, it was exactly like they remembered it. There are neither showers nor refrigerator. You wash yourself by sitting down on a bench and pouring rainwater coming from a cistern on your body. Solar panels on the roof provide electricity. Food and wine is often shared at dinner time.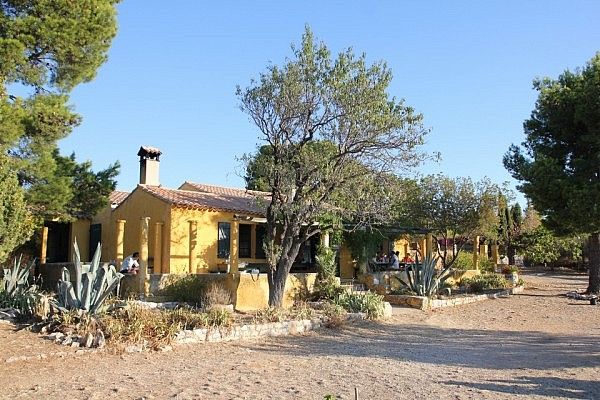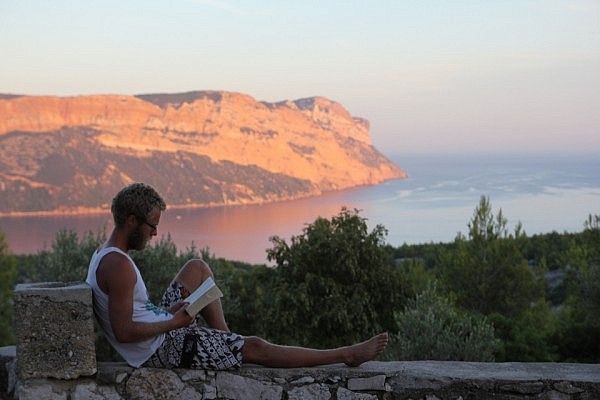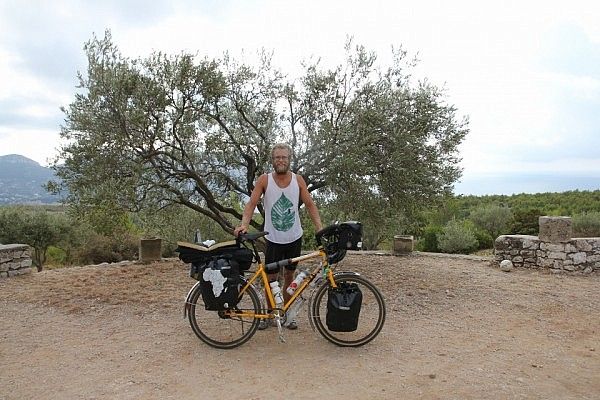 The national park got its name from the many inlets and coves found in the area, which you can get to by hiking, or taking a boat/kayak. The most scenic one is called Calanque d'En-Vau with crystal clear waters surrounded on both sides by steep cliffs, lined with sports climbing routes! We climbed every day, either DWS, shorter sport routes or multi-pitch. One day we did a long and exposed 4-pitch route (6a+, 6a+, 5a, 4b) bolted by the famous French climber and alpinist Gaston Rébuffat in 1941. Literally grabbing climbing history in your hands.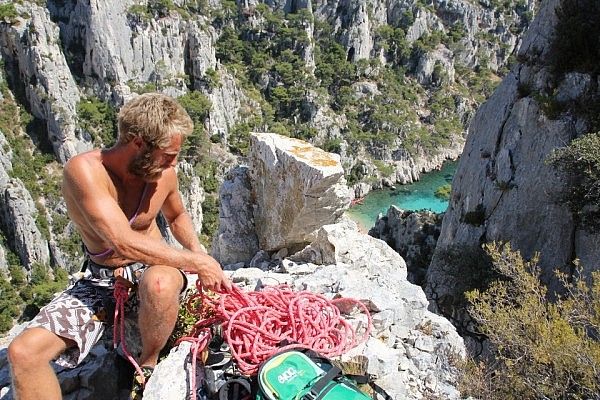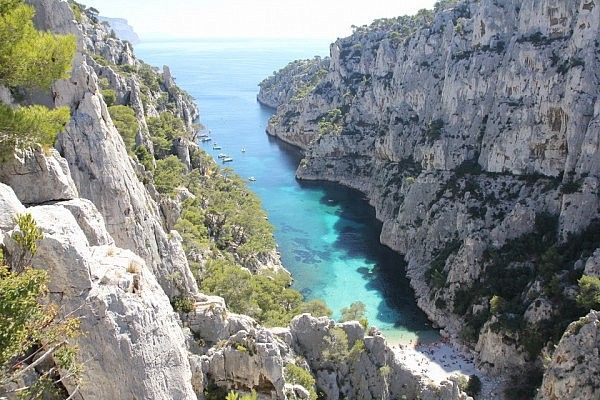 I left Calanques and headed west following the coast. In another national park called Camargue, I found smaller roads and tracks that passed by salt lakes and flamingos. This was a completely different environment and reminded me a bit about the Bolivian altiplano, except that this place was at sea level, some 4-5 km lower in elevation.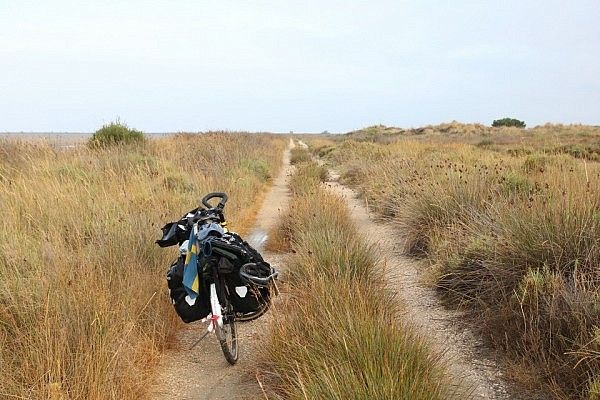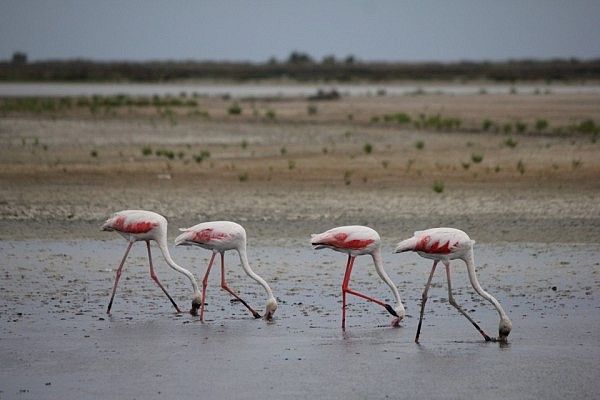 My last stop in southern France was in the small village Causses-et-Veyran in the wine district of Languedoc. Before I even started the trip, I received an invitation from the Swedish couple Magnus and Outi, who realized their dream and started a Bed & Breakfast here called Chez Amis one year ago. It turned out that Magnus and I grew up only a few kilometers from each other! Feel like home they told me, and feel like home I did. Magnus funny stories with that familiar dialect and Outis tasty food were the right ingredients for a good rest! Magnus quickly found my (or boths?) Achilles' heel and made me dying to get hold of our local pastry called Ytterbykringlan. If someone from home feels like making me happy in case of too much sand in the Sahara, or too much mud in Congo, please FedEx me one and I will personally cycle to your door and kiss your feet when I get back to thank you.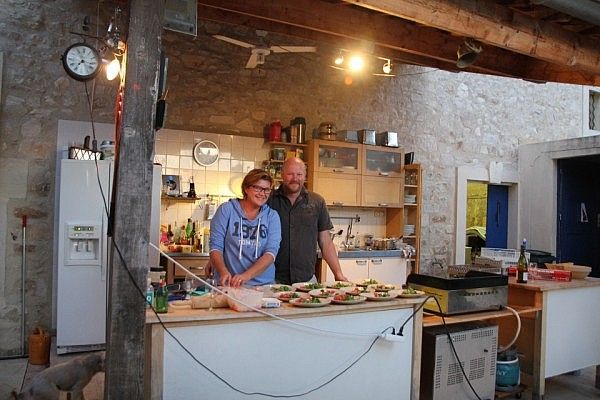 After having spent 1.5 month and covered more than 2,000 km's in France, it was time to hit the last country of the European continent: Spain. But more about that next time!